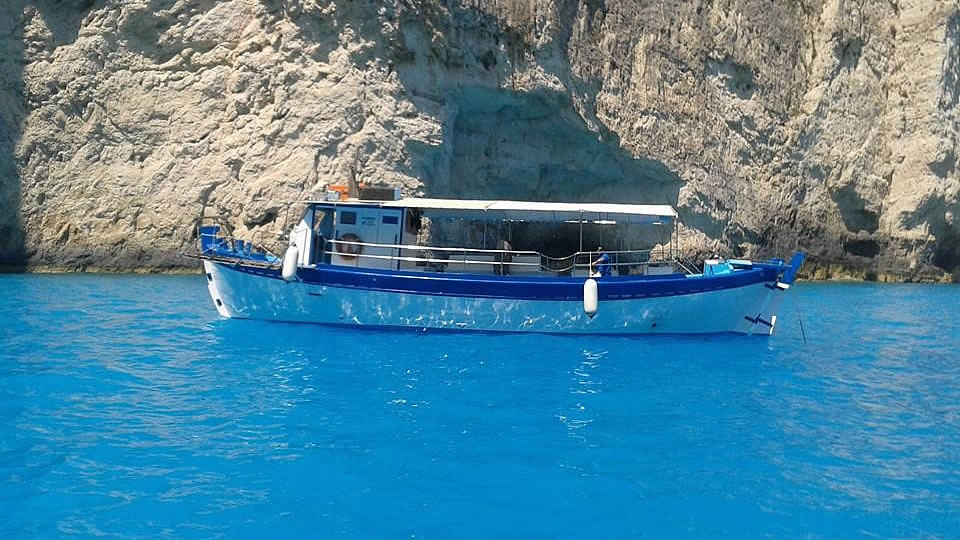 €25.00
(per person)
Duration: from 2 ½ to 3 hours or more
Visit the world-famous Navagio Shipwreck Beach and swim in its blue waters from the closest point, Porto Vromi port.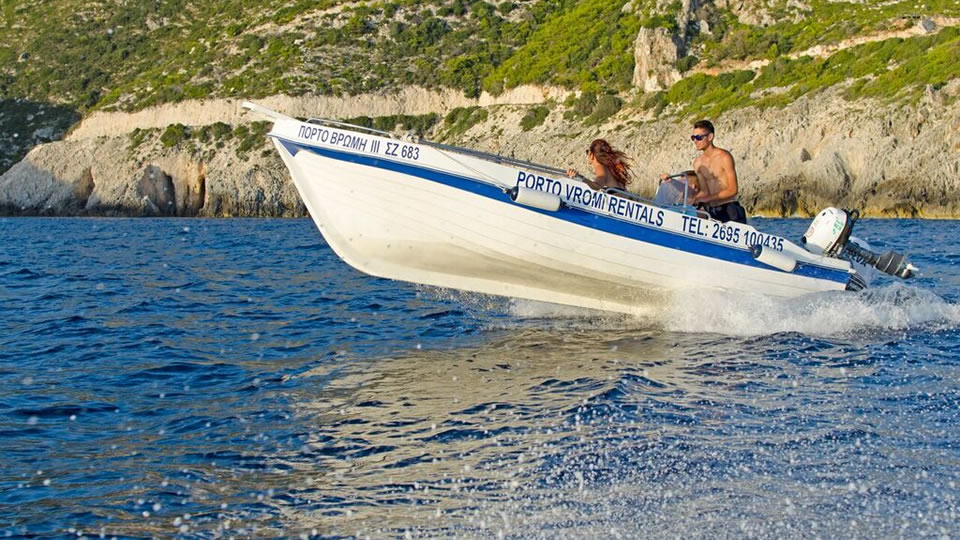 €30.00
(per hour)
Minimum Rental Duration 2 hours.
Rent a boat and navigate to places of incomparable beauty in our island.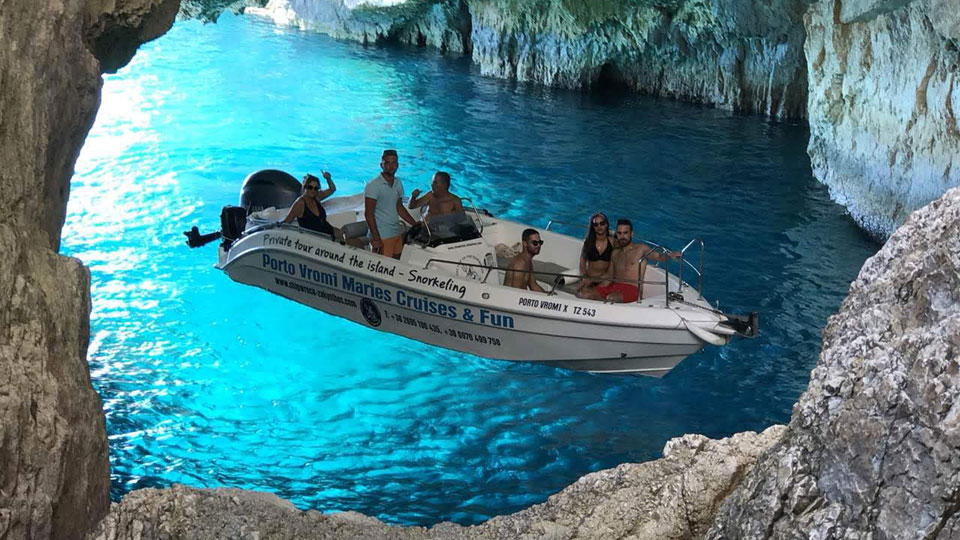 €200.00
(per group)
Duration 4 hours.
Rent one of our boats exclusively for you and your friends and explore all local magical blue caves from the inside.