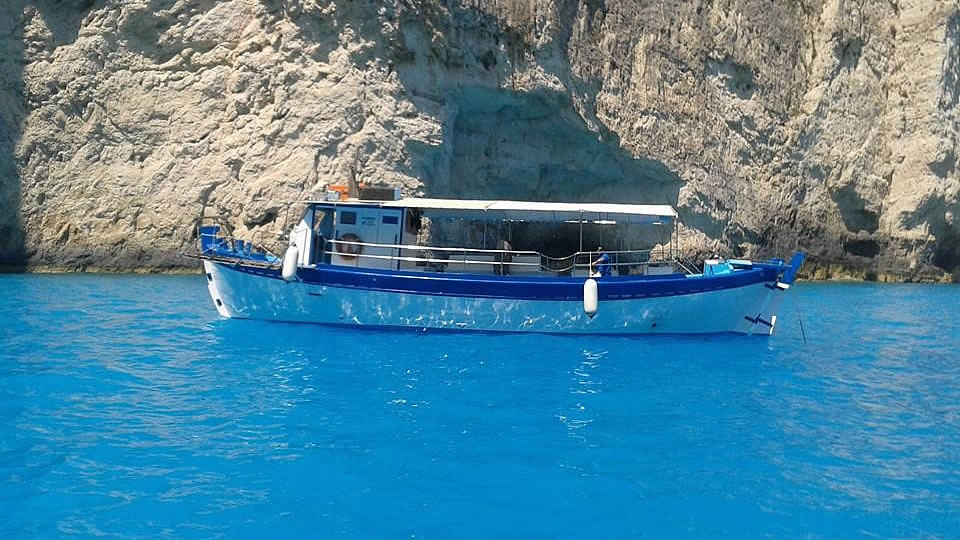 Boat Cruise to Navagio Shipwreck
---
The boats for the Shipwreck beach depart from Porto Vromi Maries and reach their destination in just about 15 minutes. The trip includes around 1 hour stay at the Shipwreck beach.
---
Duration: from 2 ½ to 3 hours or more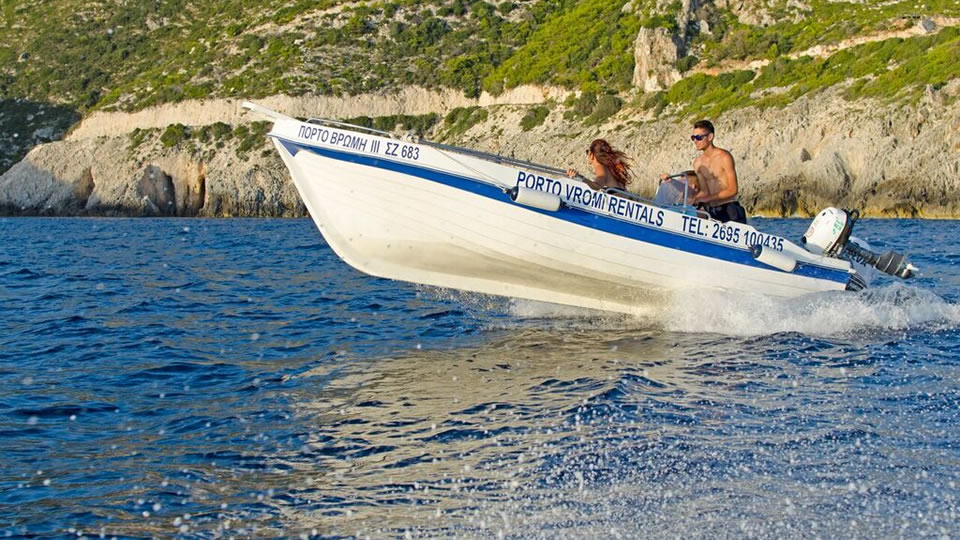 Boat Rental 25 hp engine
---
New, fast and fully conformed to all safety regulations boats,based on your own preferences with no limit to the distance that you can cover.
---
Minimum Rental Duration 2 hours.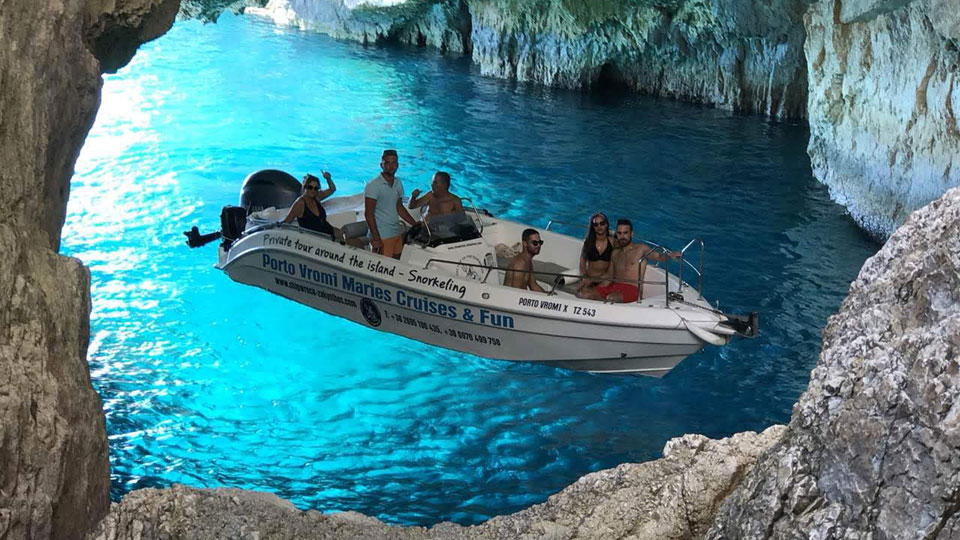 Private trips with one of our boats
---
Our fleet and our stuff are beside you , ready to make every moment unique. We recommend a private trip with our boats to celebrate your birthday or any other event in your life with your friends and family
---
Duration 4 hours.